Christian Aid Week 2023
14-20 May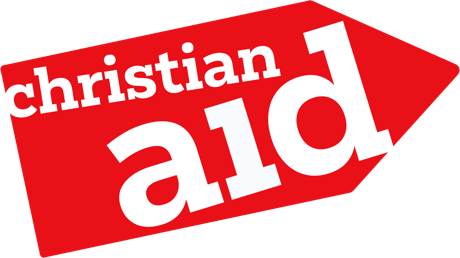 No mum should have the heart-breaking choice of which child to educate and which one will miss out on their dreams.
No hardworking young person should be forced to give up on education, locking them into poverty.
Both of Jen's oldest two boys have gained tertiary education places, which is very rare for young people from her rural area.
Jen works hard to provide for her children. But she can barely scratch a living from the soil. Soaring costs of food, fuel, fertiliser, school uniforms and school fees are crushing dreams and keeping her family in poverty.
Now, Jen has had to make a choice. One no mum should be forced to make. Rising costs mean Jen can pay for only one of her sons' college courses.
Jen desperately needs to earn more, so that her oldest son Mathews can study as well. His place at a prestigious college is reserved for a year, so Jen remains hopeful that he'll be able to start his course.
The erratic weather is affecting Jen's profits. "The result is that our harvest is very little," she says.
But Jen remains resilient. "We say, let's work hard so that the money will help the children go to school," she smiles.
We dream of a better world. We want every child to be able to have the education they need to break free of poverty. We imagine a future where crops are not flattened by cyclones and washed away by floods.
Together, we can help people secure a better future for their families, giving them the chance to fulfill their potential.
With your help, we can make dreams come true around the world. We won't stop until everyone can live a full life, free from poverty.
---
Every gift... Every action... Every prayer...
Every one of us can change lives.
---
Here's how you can get involved....
Give
Once again, there is no House-to-House collection in Wetherby this year, which means the privilege of supporting Christian Aid will fall on our churches. Some churches are holding special services at which gift envelopes will be distributed. If one comes your way, please use it - and give generously!
However, a very easy way of giving is to use our 'e-envelope' online giving page. It couldn't be simpler: just click on the image on the right and follow the instructions.
If you aren't able to give electronically, (or find someone you trust to do it for you), you can telephone your donation to 020 7523 2269. Other ways of donating are detailed here: https://www.christianaid.org.uk/give/ways-to-donate.
Pray
'Triple whammy' of climate change, Covid-19 and the war in Ukraine means that it's more important than ever that we come together to worship and pray in support our sisters and brothers living in poverty.
View Christian Aid's Prayer Diary for each day of May.
Have fun
Coffee Mornings
There are two Christian Aid coffee mornings to choose from this year—or you could just go to both!
Saturday, May 13
St James Church Centre

Saturday, May 20
Wetherby Methodist Church

Home-made cakes and a plant stall
9:30am—12noon.

Plants, cakes, and books. 10-12 noon.
10am—12noon