Christian Aid Week 2021
The need to show love and care for people in poorer countries is even greater now than before. The increasing climate crisis is bad for us all. But people living in poverty fight the worst of it every day. Not only that, it makes it harder for impoverished countries to combat the Covid-19 pandemic.
From drought to flooding, climate change robs people of control over their lives. Extreme weather means people are struggling to survive without a reliable source of water with which to grow their crops.
Your gift could help a community build an earth dam, so when the rains do come, they will have the water they need to live. A reliable source of water will help families withstand long drought or relentless rainstorms.
Every envelope, every gift can change lives.
It's tempting just to focus on our own challenges and ignore everyone else, but that is not the way of love and not the way that Jesus would have us react. Now is the time to reach out to our neighbours, near and far.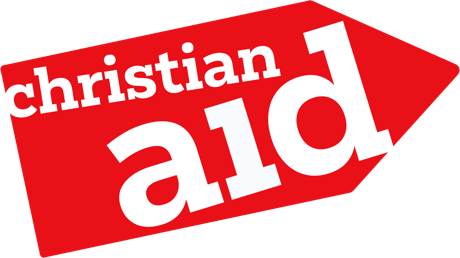 Our love protects. From storms, from drought, and now from coronavirus. Your love protects our global neighbours as they battling against hunger, disease, drought, and Covid-19.
Please support Christian Aid Week 2021 through your prayers and through your giving.
---
Here's how you can get involved....
Give
There is no House-to-House collection in Wetherby this year, which means the privilege of supporting Christian Aid will fall on our churches. Several churches are holding special services at which gift envelopes will be distributed. If one comes your way, please use it - and give generously!
However, a very easy way of giving is to use our 'e-envelope' online giving page. It couldn't be simpler: just click on the image on the right and follow the instructions.
If you aren't able to give electronically, (or find someone you trust to do it for you), you can telephone your donation to 020 7523 2269. Other ways of donating are detailed here: https://www.christianaid.org.uk/give-money/make-donation.
Pray
The coronavirus crisis means it's more important than ever that we come together as a community to worship and pray in support our sisters and brothers living in poverty. See more at the Christian Aid week prayer page .
Tea-Time Prayers: Daily at 4pm from Monday May 10 to Saturday May 15
Join us at the (virtual) Tiny Tea Tent with Greenbelt each afternoon during Christian Aid Week at 4pm for a quick brew together while we hear how climate change in Kenya is affecting the way they can grow the crop we love to drink most. We'll also say a prayer and commit to change. Register to join here (scroll down the page to 'Join the Tiny Tea Tent').
Download Christian Aid's April-July Prayer Diary.
Have fun
Plant sale
Chris and John Baugh kindly organised a Plant Sale at their house last Sunday, and raised an amazing £569.30 for Christian Aid - a great start to the week. Our thanks to them, and to everyone who came along and gave so generously.
Song of the Prophets: A Requiem for the Climate
Christian Aid has collaborated with Chineke! Orchestra - Europe's first majority-BME orchestra - and St Paul's Institute, on the performance of a new orchestral piece of music based on Christian Aid's climate change work.
The debut performance takes place online on Wednesday 9 June at 7:00pm. There will also be an address from Dr Rowan Williams, former Archbishop of Canterbury, and a panel discussion with climate campaigners. Sign up here.
Women constructing an earth dam to conserve precious water