Christian Aid Week 2022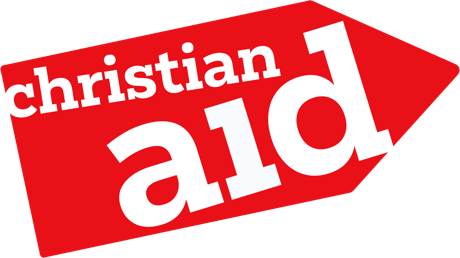 In Zimbabwe, the climate crisis is causing aching hunger for Jessica Mwedzi and her family, and thousands of others like them. One bowl of porridge is all she and her family will eat today, and her children often go to bed on an empty stomach. And the situation is being made worse by the Ukrainian conflict, which is causing rapid price rises for fertiliser and food, much of which come from Ukraine and Russia.
For Jessica, drought means every day is a struggle for survival. Like many women in rural Zimbabwe - seven out of ten rely on farming for income and food - she toils on her farm, but nothing can grow on her ashen, dry land.
As the climate crisis rages on, vulnerable communities in Zimbabwe and elsewhere face the threat of more intense droughts, floods, and storms. It's unjust that drought robs women like Jessica of the power to provide food for their families. Christian Aid works to alleviate immediate suffering, but also raise voices to call for climate justice.
Every gift... Every action... Every prayer...
Every one of us can change lives.
---
Here's how you can get involved....
Give
Once again, there is no House-to-House collection in Wetherby this year, which means the privilege of supporting Christian Aid will fall on our churches. Some churches are holding special services at which gift envelopes will be distributed. If one comes your way, please use it - and give generously!
However, a very easy way of giving is to use our 'e-envelope' online giving page. It couldn't be simpler: just click on the image on the right and follow the instructions.
If you aren't able to give electronically, (or find someone you trust to do it for you), you can telephone your donation to 020 7523 2269. Other ways of donating are detailed here: https://www.christianaid.org.uk/give-money/make-donation.
Pray
'Triple whammy' of climate change, Covid-19 and the war in Ukraine means that it's more important than ever that we come together to worship and pray in support our sisters and brothers living in poverty.
View Christian Aid's Prayer Diary for each day of May.
Have fun
Coffee Mornings
There are two Christian Aid coffee mornings to choose from this year—or you could just go to both!
Thursday, May 19
St James Church Centre

Saturday, May 21
Wetherby Methodist Church

Home-made cakes and a plant stall
9:30am—12noon.

Plants, cakes, and books. 10-12 noon.
10am—12noon